Welcome to the Shadow The Ultimate Life Form Wiki
Welcome to the ultimate wiki about the well known Sega mascot, Sonic the Hedgehog! This Wiki was founded in March 2011.
I am happy to announce that Mario and the gang have their own place on this wiki, too!
Members can help edit so this wiki can grow! Just follow the Rules so this can become a well informed and more developed wiki.
I apologize in advance that this wiki is not edited for spoilers.

May fellow gamers unite!
Note from Admin Burnning Blaze
---
This site is under some work, I ask you to please add some information about the classic Sonic games.
Thanks!
Shadow The Ultimate Life Form Wiki Admin
What this Site is About
This site is all about the Sonic the Hedgehog and the Super Mario Bros. video game series. It is here to provide a helpful and truthful website all about everyone's favorite Sonic and Mario characters!
Featured Character of The Month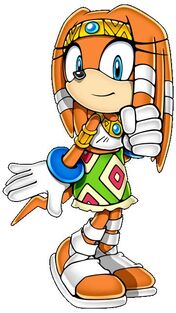 Tikal
the Echidna.
Read more: Tikal the Echidna
Ad blocker interference detected!
Wikia is a free-to-use site that makes money from advertising. We have a modified experience for viewers using ad blockers

Wikia is not accessible if you've made further modifications. Remove the custom ad blocker rule(s) and the page will load as expected.